What is it?
For Inspiration and Recognition of Science and Technology
A unique varsity Sport for the Mind™ designed to help high-school-aged young people discover how interesting and rewarding the lives of engineers and scientists can be.
Why is it unique?
It is a sport where participants play with and learn from the pros

Designing and building a robot is a fascinating real-world professional experience

Competing brings participants as much excitement and adrenaline rush as conventional varsity tournaments

The game rules are a surprise every year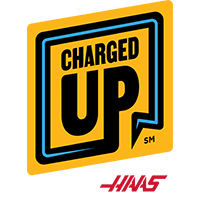 How it works
The FIRST® Robotics Competition (FRC®) stages short games played by robots. The robots are designed and built in six weeks (from a common set of parts) by a team of high-school-aged young people and a handful of engineers-Mentors. The students program and remotely control the robots in competition rounds on the field.
Teams are formed in the fall. The annual FIRST Robotics Competition Kickoff in early January starts the six-week "build" season. Competitions take place in March and April. The FIRST Robotics Competition Regional events are typically held in university arenas. They involve 40 to 70 teams cheered by thousands of fans over three days (two days for District events). A championship event caps the season. Referees oversee the competition. Judges evaluate teams and present awards for design, technology, sportsmanship, and commitment to FIRST®. The Chairman's Award is the highest honor at FIRST and recognizes a team that exemplifies the values of FIRST.
What is needed to start a team:
Three to six engineers or other professional volunteers encouraged by their company's management

15 or more high-school-aged young people led by a teacher, ideally supported by the school principal and a group of parent volunteers

Funding (of $15,000 to $30,000) to participate in 2 to 3 Regional or District competitions provided by a single, company, a group of companies, and/or through school fund-raising efforts
Since 1989, the FIRST Robotics Competition has grown from 28 teams to 8893 for the 2022 season
Over 90% of the high schools and their company Mentors have stayed involved year after year.