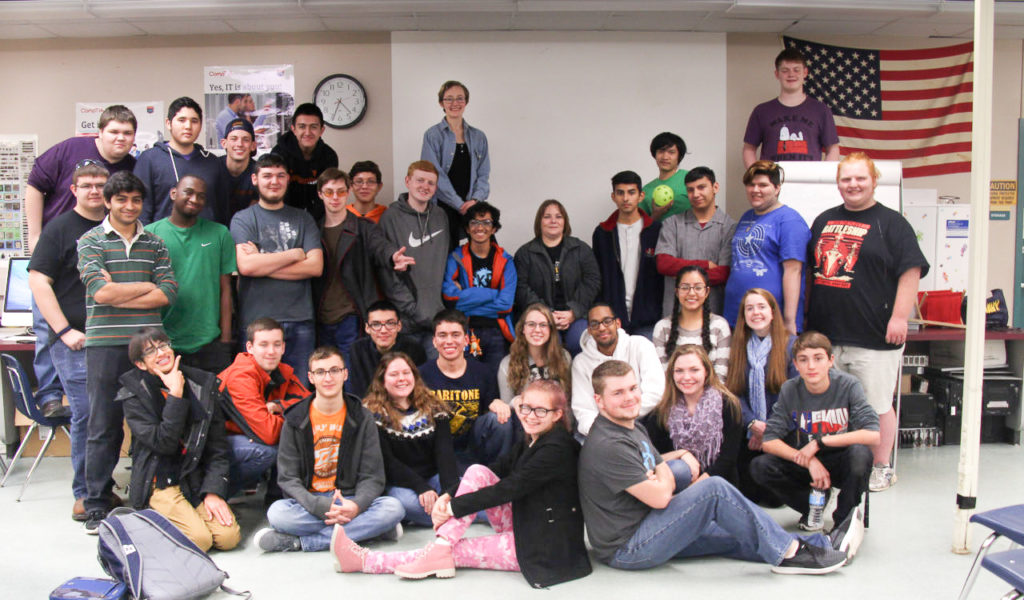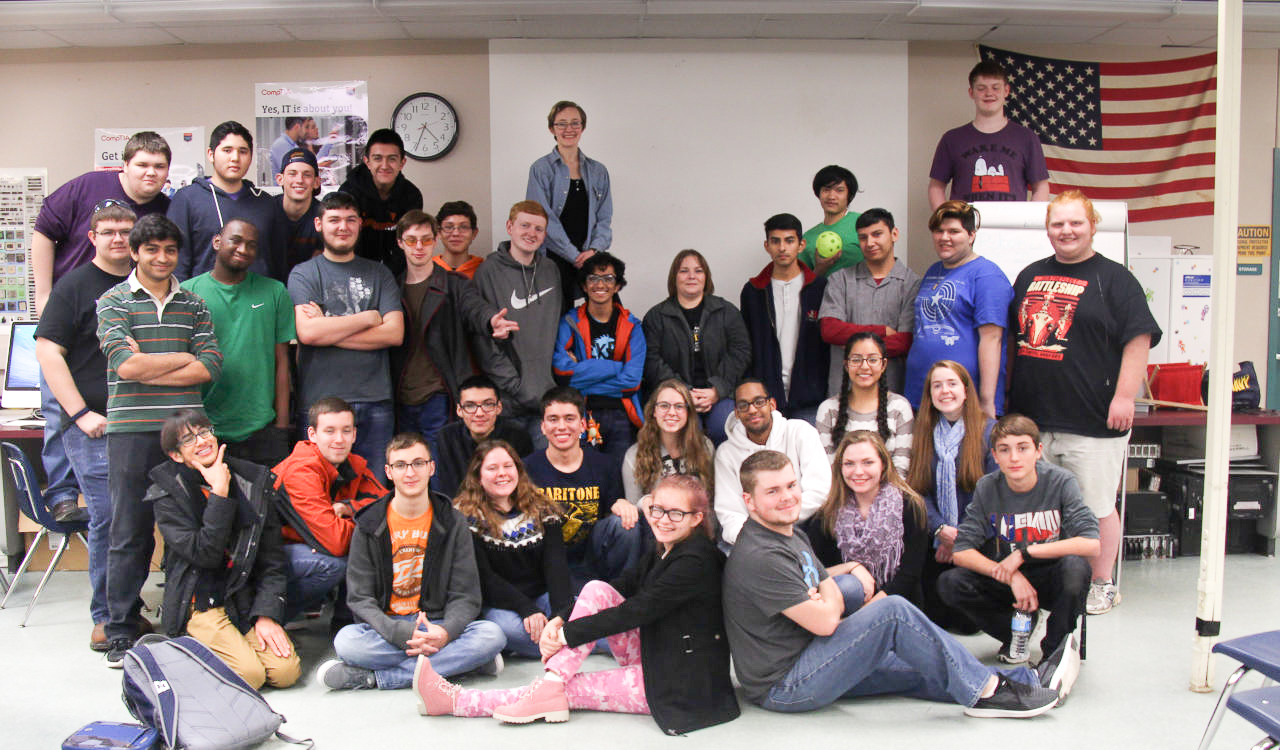 We are FIRST Robotics Team 2582, the Lufkin High School PantherBots. What started as a group of 15 daring souls in 2008 has grown into a team of 30 students ranging from freshmen to seniors united with the unique goal of participating in what is called by its creator, 'a sport of the mind'.
Every spring we, along with 3000 other teams world-wide, embark on an adventure in engineering called the FIRST (For Inspiration and Recognition of Science and Technology) Robotics Challenge (FRC). FIRST challenges teams of students to design, build, and program a robot in six-weeks. The game is different every year and in the past has included games built on NASCAR, soccer, basketball, and Frisbee-golf. Teenagers around the world hotly anticipate the first Saturday of January which heralds the release of the challenge for the year.
As you might expect, building a robot is no easy task. We start from scratch with nothing but a basic kit of parts, some very dedicated students, parents, and engineering mentors. With just our wits, common sense, and four engineering mentors we honor the words uttered by John F. Kennedy, "We choose to go to the moon, not because it is easy but because it is hard." Like our FIRST peers our 'moon' is the successful completion of a robot that we are able to put on the game field in Houston, Texas at the Lone Star Regional Competition.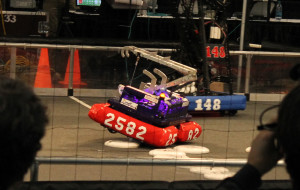 Over the course of our history we have brought home trophies and performed well in our competition but FIRST is not about winning. Winning is fun but FIRST is more about the journey you take when you choose to participate on a robotics team and the changes it creates in your life.
In our distinguished history we have earned three trophies; 2nd Place Finalist, Rookie Inspiration, and the Judges Award, advanced to elimination rounds five out of seven years, and consistently rank in the top 15 robots out of a 60 team field.
Team 2582 believes in and holds to the motto of FIRST, Gracious Professionalism. In other words, bringing your best game but playing that game fairly, learning from and working with your partners as well as your opponents, and above all doing so within the spirit of FIRST and the game.